This site uses cookies. By continuing to use this site, you are agreeing to our use of cookies.

Learn More.
You can
obtain drugs
by buying them from
other players
, getting them out of the
drugs kit
, buying them from
drug dealers
randomly located in the map, or getting them
out of crates
. (Drug Dealers are
NOT
players, they are
NPCs
who have a
"Drug Dealer"
tag above them.)
Using drugs will result in having a
positive
or
negative
potion effect, which will help or hurt you in PvP battles
.
GTM currently has
9
types of drugs. Each drug will give you a
different effect
. Some with
positive effects, some with negative effects
, and some with
both
positive and negative effects. Remember to take note that you need to use
Weed Buds
inside of a placed
Bong
and you must place
Cocaine
onto
the ground
before you use it. This is a list of the effects that the drugs in the game have:
Positive Drugs
Bull Shark
- Speed 1 and Resistance
The more you pop the higher speed but it can give Wither 2 and Weakness.
Beer
- Resistance 2 and Strength 1
Gives Nausea 1 and Slowness 3.
Note

:
Drinking 3 beers in a row will drop everything in your inventory.
Roofied Chocolate
- Speed, Jump Boost, and Resistance
Can give Slowness and Nausea.
Heroin Syringe
- Fire Resistance 2, Speed 2, and Strength 1
Can give Blindness 1 and Wither 2.
This drug cannot be used while gliding in a wingsuit.
Cocaine
- Speed 2; Strength 1 and Haste
The downside is that it has a chance to give you crazy speed (Speed 21) but then make your body stuck and turn your head while text flashes on the screen.
Meth Pipe
- Resistance 1, Speed 2, and Health Boost 1
Gives Slowness 1, Weakness 1, Wither 1 and Blindness 1 after the good effects run out. When meth negative effects hit, you will be put into combat for 20 seconds.
Negative Drugs
LSD
- Nausea 2, Slowness, Wither 2, and Weakness
Gives Resistance 2 and Regeneration 2
Also turns everything into rainbow blocks/can change to night
MDMA
- Slowness 1 and Nausea 1
Joint
- Slowness 2 and Mining Fatigue 1
Weed Buds
- Slowness and gives Hunger 2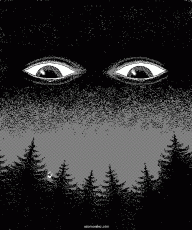 Last Activity:

Jul 1, 2022 at 11:32 PM
Joined:

Feb 28, 2020
Messages:

31
Trophy Points:
Positive ratings received:

4
Neutral ratings received:

0
Negative ratings received:

0
Post Ratings
| | Received: | Given: |
| --- | --- | --- |
| | 4 | 7 |
| | 0 | 1 |
| | 0 | 0 |
| | 0 | 0 |
| | 0 | 0 |
| | 0 | 0 |
| | 0 | 0 |
| | 0 | 0 |
| | 0 | 0 |
| | 0 | 0 |
| | 0 | 0 |
| | 0 | 1 |
YaBoyTokyo
Build-Team Manager, Male
Staff Member Manager Build Team Builder
he he he ah Jan 3, 2022
YaBoyTokyo was last seen:

Jul 1, 2022 at 11:32 PM
Loading...

Loading...

About

Gender:

Male

Minecraft:

YaBoyTokyo

Ello

Interact

Content:

Discord:

YaBoyTokyo